Create Pages and Channels Effortlessly
SlashPage is a service that lets you create web pages like editing documents and add channels that can be switched between chatting, forum, and gallery. Make web pages quickly and chat with people.
No sign-up needed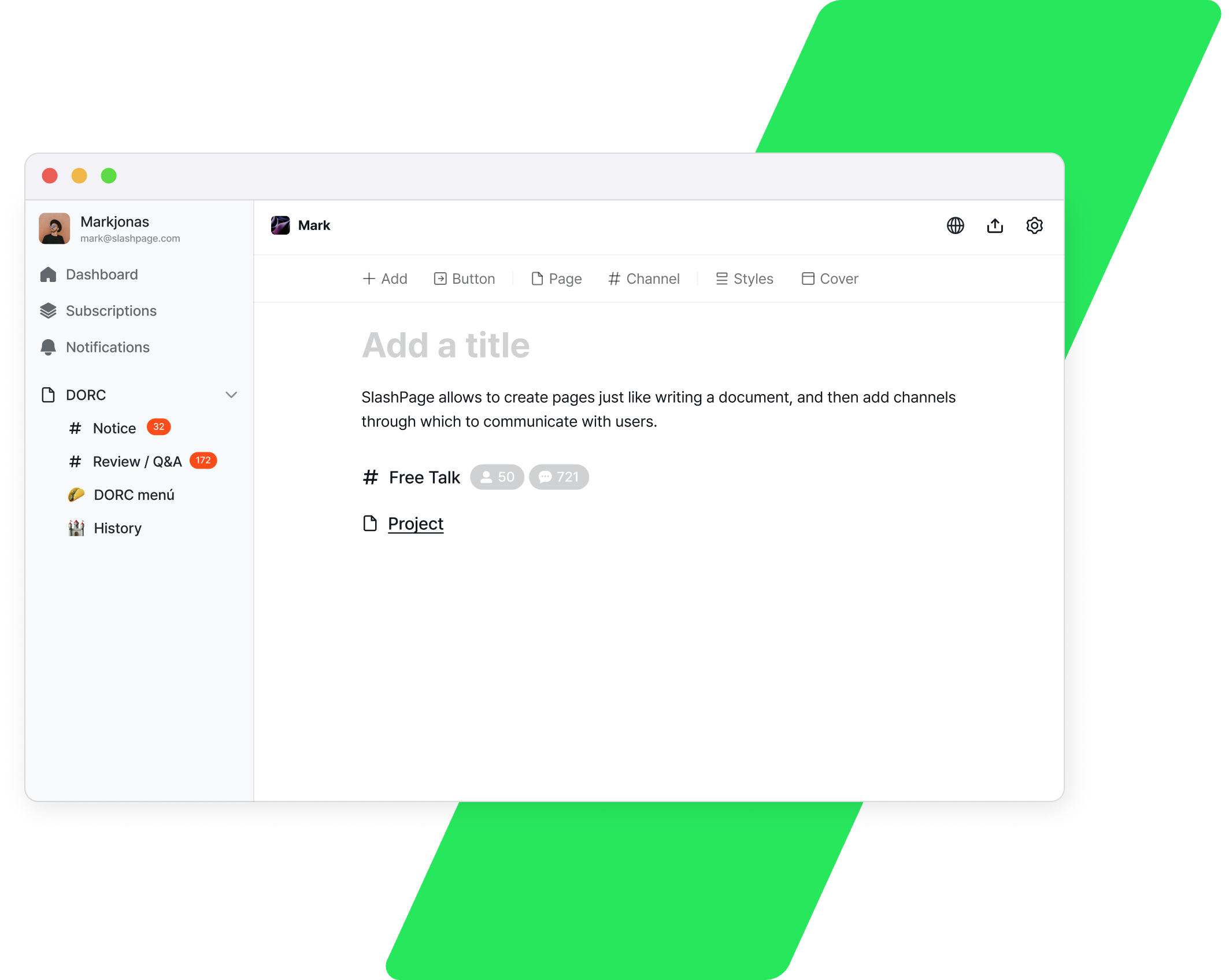 Templates for any web-page you need to build
Blog, form, commerce, anything you need! Just pick, customize, publish and go live within minutes! Empty Page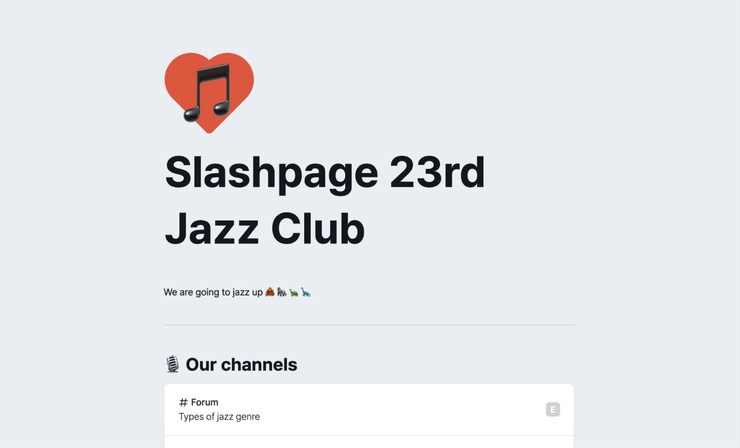 Community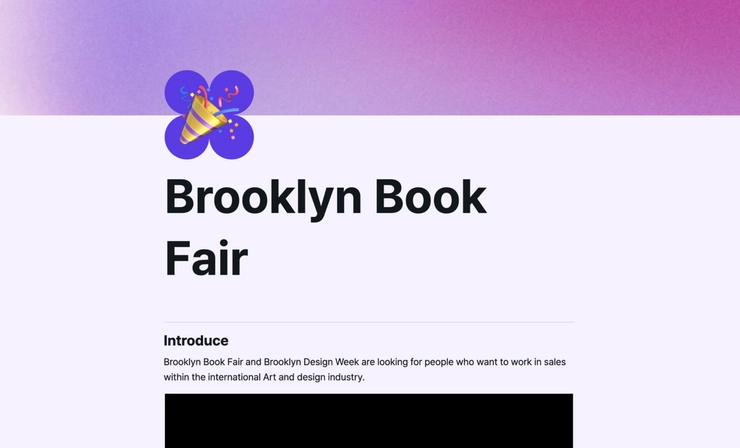 Promotion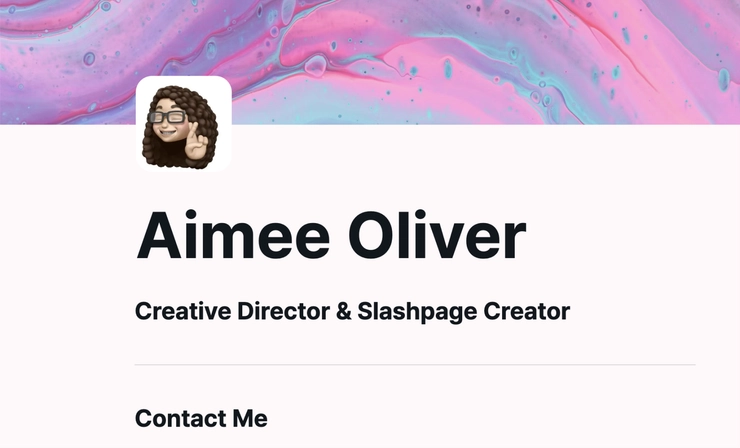 Personal Branding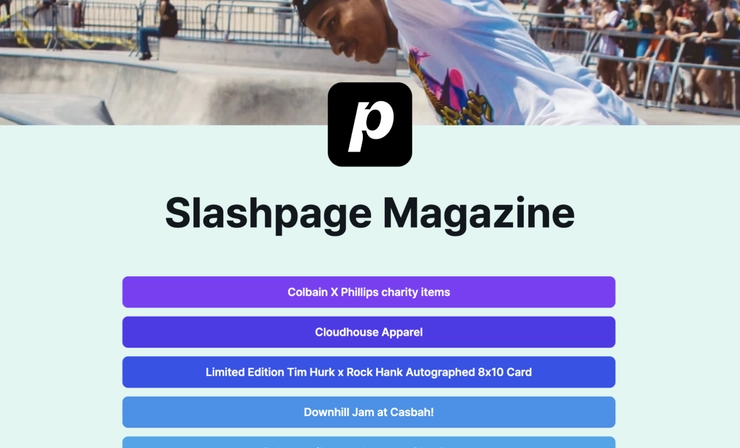 Collection of Links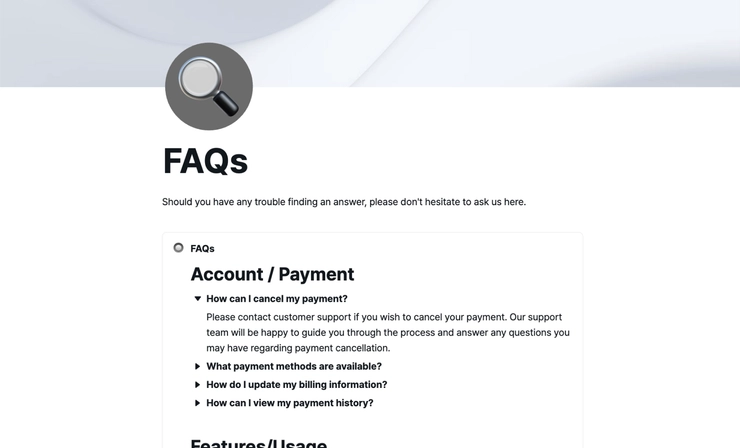 FAQ
Just like writing a page
No training required even for tech novices.
Write pages like in a document editor

Edit your page without any special technical skills. All actions can be started with a forward slash '/', and various functions such as formatting, images, attachments, and videos can be added in simple ways.

Communication Channels

Add channels to talk to people with just a single touch. You can branch a new conversation thread by replying to messages, or maybe a simple reaction is all you need.

Push Notification

Subscribe to a page to receive updates or contents from that channel without visiting SlashPage.

Essential Components for the page

You can add various necessary elements to your page. Like applying buttons and linking images. Additional features will be regulary added in the future.

Search Engine Optimization

When it comes to shared pages, it's important to maximize exposure. One effective way to do this is by providing search engines with the information you've gathered in your channel.
Get started for free
Get started with Slashpage for free.
No credit card required.